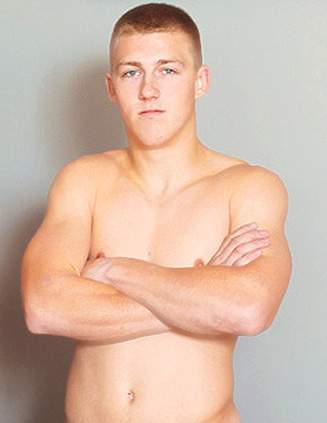 19-year-old Adam is from Austin, Texas. This compilation starts with him swapping head with another young stud before switching to 69 each other. They make out for a little before Adam gets his smooth ass fucked hard. After awhile, they flip flop and we get to watch Adam fuck the other young stud, thrusting inside him as he jerks him off until they both finish on the stud's stomach.
The video cuts to a scene of Adam 69ing a new young stud. He blows him more until the young stud bends him over to fuck him. This Texas boy loves taking dick. After Adam takes both big loads on his body, the video cuts to a threesome.
Now Adam is with two more young studs at the same time. A tatted one sucks his dick while getting jerked off from behind by the third. They take turns sucking his dick, at some point blowing him at the same time. Then Adam starts sucking one of the other boys' off while getting his ass ate. Before long, Adam has one dick in each hole. He let's them swap holes, taking the one cock straight from his ass to his mouth while the other goes from his mouth to his ass. After awhile of being fucked raw in different positions, all three boys cum all over Adam's athletic body.
The video goes through two more scenes with Adam giving and receiving head and being bottomed again and then bottoming someone else. If you make it to the end you get to see Adam dump his load into another studs spread asshole.