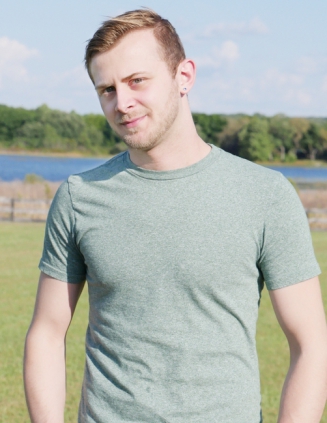 Chandler Scott is a newbie here, an outdoors man from Vermont looking to get some extra cash to help him through college, so he's come to the right place to earn some easy money! All he's got to do for us today is massage his meat and shoot his load, and while he's never done that in front of a camera before, he doesn't seem too intimidated by the idea of it.
He makes some sexy eye contact with the camera as he undresses, and when the last article of clothing is on the floor, he sits back and starts rubbing his dick. As he reclines in front of the window, we get to appreciate his toned body, sprinkled with hair in all the right places, and his long dick, growing larger with each stroke of his hand.
He tweaks his nipple while he yanks his big prick, massaging his balls every once in a while. He closes his eyes and starts to work that dick faster now, his toes curling and muscles tensing as he gets closer to releasing his load. Finally, he covers himself with his hot cum, breathing fast and he enjoys the last traces of his orgasm…and his first ever solo scene!