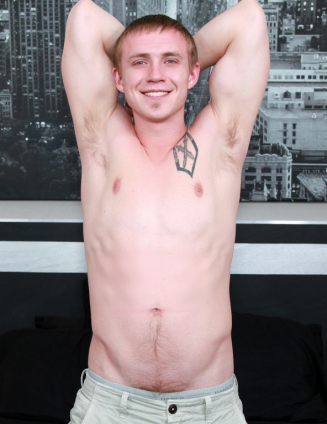 We're welcoming Jake Tipton here to Broke Straight Boys! This straight southern stud comes to us from Tennessee but he's into big city livin'.
He's never entertained the idea of being with another guy, so we'll break him in nice and slow and start him off with a solo scene. As he strips, he shows off some sexy muscles and a well-built body, and once those boxers drop we get to see the real treat! He's got one hell of a cock on him, and the more he strokes it the more impressive it gets.
He gets comfortable, leaning back on the chair as he works his dick, getting it nice and slippery as he jerks it. Once he's got that thick cock worked up to it's full potential, he climbs onto the bed, gets it a little wetter and focuses on that super sensitive tip, running his big hand over it as he breathes a little faster and finally explodes and shoots a huge load all over the sheets!