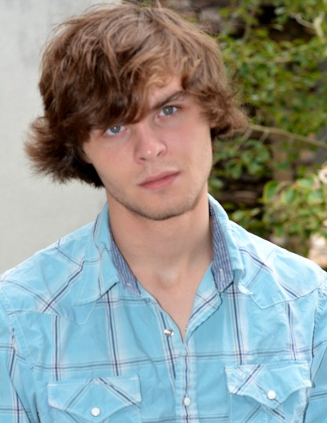 Ayden Troy and Ronan Kennedy are both in this for the money, and apparently there's no better motivator than some cash because Ronan doesn't hesitate to go down on Ayden straight away, sucking his cock while Ayden takes his clothes off bit by bit. Ronan gets some oral, too, as he leans back and lets Ayden work his dick with his mouth, making it grow to it's full (and very impressive) size!
Ronan gets back on his knees for some more cock-sucking and slips a condom onto Ayden's hard dick while he's at it, then he crawls on top and sits on Ayden's throbbing prick. Ronan moves his body up and down, riding Ayden while Ayden strokes Ronan's big cock with his hand. They try another position with Ronan still on top, and Ayden gets his dick deep inside of Ronan's tight ass as they fuck hard.
But Ayden wants to pound Ronan hard and faster, so he flips him on his back and kneels above him, shoving his cock right back into that ass, filling him up with his big prick as he slams into him. Side by side, doggy style, these boys aren't shy about trying new ways to get off, but after all that ass-pounding, Ayden can't hold back anymore and he busts a nut onto Ronan's ass and then Ronan strokes one out!