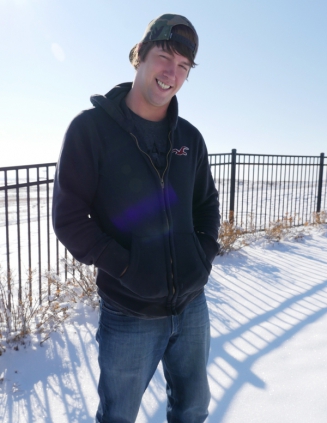 Colt Dixon is a dancer from Florida who's come here to show us what he's go! This bi ex-military stud is built solid with a cock to match, tattoos complete his look as he drops his clothes and climbs confidently onto the bed. He spreads out, taking up the whole bed as he strokes his dick until it's hard and erect, massaging his balls a little as he masturbates for the camera.
He's totally comfortable performing for an audience, and that confidence makes him even sexier as he leans back on one arm, smiling and jerking his wang. Next he stands up, striking a pose as he runs his hand up and down his shaft, moving it a little faster…but the position he gets into next is definitely not what you'd expect!
He does a headstand, supporting his weight against the wall as he reaches up to jerk himself off, then brings his legs forward and gives us a little sneak peek of his tight hole before giving up on that tricky position and favoring a more comfortable one for the last few minutes of his solo scene. He gets back on the bed and strokes that dick like crazy until he finally shoots his load all over!