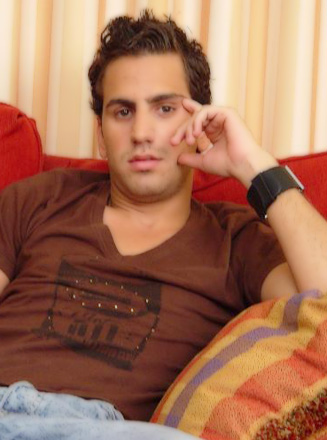 I was on a little vacation and no matter where I go, my camera is right along with me. I am always
looking for guys to shoot when I go out of town so when I traveled to central Florida for a few days
that trip was no different. Driving around I stopped off in a mall parking lot and picked up Ben and
convinced him that we were doing some shoots with girls and that he could make a quick 200
dollars. I had him get in the car and we drove up the block to the local college campus. Cruising
through the parking lot we stopped a guy that was walking to meet up with his girlfriend. We
explained what we were doing and they were a little hesitant to get in the car at first. Once AJ got in
the car on the way back to the hotel I explained a brief little bit of what was going to go on for the
fact that I didn't want to give away all my surprises.

AJ is 21 and is currently going to school, and is broke with only 3 dollars in his wallet. Off camera he
even took it out to show me, and liked the idea of what he was about to do. Ben is 23, and he too is
trying to get a higher education as well. Both guys were extremely shy and nervous because when
the camera was on and we were really rolling the talking seemed to stop between everyone.
Starting with the shirts they took them off and we got our first glimpse at their bodies. AJ was very
white and seemed to have a stocker build to him, with a smooth chest. Ben had a darker skin tone
and a leaner body, as well as being smooth in the chest. Unbuttoning the pants they whipped out
their dicks and to all of our surprises they both had the same boxer shorts on.

AJ was being very shy and did not want to get completely naked in front of the camera. Ben on the
other hand slide off the pants and sat down, showing more of a hesitation when it came to his boxer
shorts. However, when I complimented him on his cock he was a little more willing. Stroking their
cocks they both sat there, and seemed to glance over at the other guy to see how far along he was.
I offered them 50 bucks to touch each others cocks and both guys were worried about where this
was going to go. AJ through a fit and wanted more money then that, so I increased it to 100.
Reaching over AJ took a hold of Ben's cock and started to jerk him off. Everything seemed to be
going fine and I slipped it in like a joke for them to suck each other cock.

That seemed to put things to a halt fast and they both looked at me. AJ got all grossed out by the
idea, and as soon as I mentioned that I would pay $500 that changed things right around. However,
Ben wasn't going for it, there was no way that he was going to suck a dick. Leaning over AJ began to
lick Ben's dick and then he pulled away not even giving it a real chance. He leaned in for another try
and this time it was the real deal. AJ locked his lips around that raging cock and sucked. Ben even
started to moan and breathe nice and deep. Placing his hand on top of AJ's head, Ben was pressing
down for AJ not to stop. Ben was still not going for it, he was not going to suck a dick.

Now, AJ had no idea what lube was and I explained it to him and Ben put some on his dick to show
him. Reaching over with his lubed up hand Ben began to jerk off AJ. Both seemed to be enjoying the
helping hand. Dick stroking, body touching, they were enjoying the moment. Taking their own dicks
in hand, it didn't take long for Ben to share his load with us. With some moans as he released his
load on his stomach. The cum shot half away up his chest and was dripping down. Afterward, all the
focus went back to AJ and his cum shoot. It took AJ a lot long to focus and get back into the mood.
He let out that he was going to cum and moving the camera into position to capture the shoot. AJ's
cum was very thick and white shooting on his lower stomach. Both guys seemed to have a good time
and did very well together in the shoot. I offered them a $1000 each to have them come back the
day after for another shoot. Look out for AJ and Ben to try a little more.