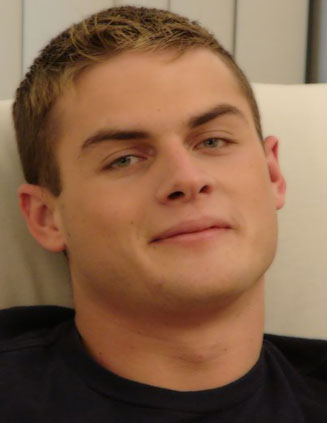 Devon is a return visitor here at Broke Straight Boys and he is here because the money is short and
the bills are all due at once he needed a quick way of making some cash. I could tell from the way
that he was talking that he was stressing over the money and I hate to see that. That is why he
called me back. Christopher is here because he needs to do a shoot to make some money to have a
Halloween party and he needs the money for his costume and liquor. When I brought up that the
guys would make $200 dollars just sitting next to one another and jerking off they knew that the
money was not going to cover their needs and so they came back hinting that they needed more.

Bumping up my offer I said that Devon here could suck his Chris's cock to make double my offer.
Devon wanted to make sure that it was ok with Chris first before anything was to happen, but when
Chris realized that all he had to do was have his dick sucked he was done until we talked off camera
about how we was going to have to give as well. He has never had a guy suck his dick before and
never even sat next to another naked guy before. I had the guys undress each other for something
different to see, and then they sat down to begin the shoot really.

Both guys started to play with themselves and I had Chris go ahead and try and give head first.
Chris was doing a good job, but I could tell that Devon still needed some help. I offered more money
of course to let Chris play with Devon's ass. Devon turned around and put his ass in Chris's face.
Devon was complaining about how he never let a girl play with his ass before. Chris lubed up his
finger and started to put it in, and a little bit at a time. Chris was having fun putting Devon into some
pain although I heard a laugh or two. Devon was whining and then Chris got out some butt beads to
play with. Starting with a bead at a time, Chris always made sure it was ok with Devon to keep
going. I thought that was very thoughtful of him to take that into consideration. Devon was letting
out some pretty good moans with the beads in.

I then had Devon get down on his knees to return the service to Chris. Chris put his hand on the
back of Devon's head and made him go to town on his cock. Devon was doing an awesome job, and
even licked the balls. With some quick mouth action, Devon was letting out some moans as he
sucked Chris's cock. Chris asked him if it was his first time, and then we had the whole discussion
about how really this was his second time and Chris kept up the compliments about the blow job.
Devon said that giving the head wasn't bad, but that it still wasn't a pussy.

Chris was enjoying the blow job and was basically trying to get Devon to keep going. Devon kept
licking and sucking on the balls and Chris kept jerking off with some speed. That is when Chris shot
his load up his chest and that was a great cum shot. Devon on the other hand could not seem to get
hard to get his money shot, so I just got stuck having to wrap up the shoot without. Of course, that
makes me bummed but you when some and you lose some with straight boys.