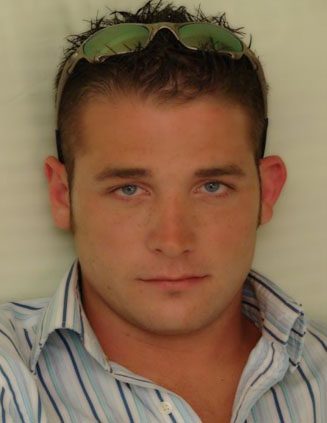 Drew responded to one of my ads that I had posted for modeling and he was looking to make some
money to pay for bills and school. He came in looking to make the great extra money that the ad
was talking about. Drew is 22, and originally from Tennessee, but came down to Florida to go to
college. He stood up to show just how tall he was, being 6'2" it was hard to get most of him in the
shot. He was unbuttoning his shirt and underneath we could see that he had a nice tan, smooth, tone
chest. Moving on he then when to unbutton his pants and pulling them down a bit, he revealed his
monster cock in his pants. He was already on the way to getting hard and I asked him how big he
was when he got hard. Drew said that most of the time he is nine inches.

I had him take a seat on the couch and he slide off his pants to get more comfortable. He is a
smooth, tall, jock boy with big feet, and a smart brain to match. Sitting there on the couch he
stroked his cock to get the blood pumping into it. Pulling it to the side and squeezing the base of his
cock a raging boner was formed. Drew closes his eyes, bites his lip, let's out moans better than most
of my models and I think that he was enjoying jerking off in front of the camera.

Drew had to sit there and jerking off and had to concentrate on the video in order to really get him
close to an orgasm. It took him a while to get anywhere close to having an orgasm for the most
part. When he did, he started to rub is thigh pretty fast with his hand. Pulling down on his balls and
pointing his cock straight in the air a shot of cum flew out and landing by his belly button. The reset
just dribbled out over his hand. Drew got pretty loud vocally when he had his orgasm, and it was a
nice way to end up his shoot. Overall Drew is a great model to work with; he has the looks, the
personality, and the talent to be in front of the camera. I will get him in here for another shoot, and
you won't be disappointed.